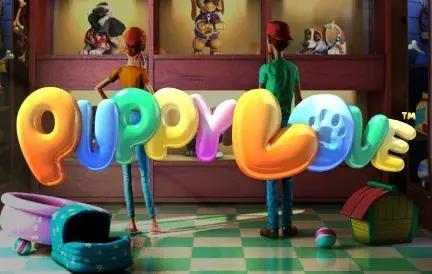 There's no denying the joy that puppies bring into our lives, and Puppy Love Plus encapsulates that emotion perfectly in its online gaming experience. At Red Dog Casino, this slot machine stands out as one of the most vibrant and engaging options for players.
From the moment you launch Puppy Love Plus, you're greeted with colorful graphics featuring the most adorable puppies, each having its unique personality. The visuals are not only appealing but are also detailed, making it evident that a lot of effort has gone into its design.
The gameplay is immersive, and the sound effects further enhance the gaming experience. Whether it's the jingle of coins, the barking of puppies, or the celebration of a win, every sound element is meticulously crafted to keep you engrossed.
Features to look out for:
Bonus Rounds: Unique bonus rounds ensure that players have more opportunities to win.
Wild Symbols: These symbols can substitute for all other symbols, increasing the chances of a winning combination.
Free Spins: An exciting feature that keeps players on their toes, hoping to get extra spins for more chances to win.
Engaging Animations: With every spin, the animations bring the puppy characters to life, adding to the overall fun element.
In conclusion, Puppy Love Plus isn't just a slot game; it's an experience. It brings together the love for dogs and the excitement of online gambling. Red Dog Casino has truly outdone itself by hosting this delightful slot machine. Whether you're a dog lover, a slot enthusiast, or both, Puppy Love Plus promises a pawsitively fun time!