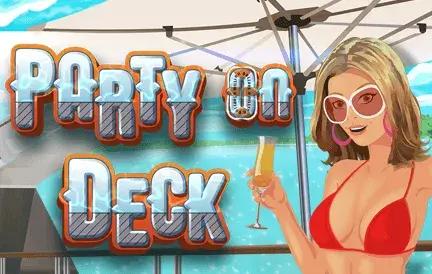 Sailing through the vast ocean of online casino games, I recently docked at Red Dog Casino and had the privilege of spinning the reels of Party On Deck. This slot machine, with its vibrant theme, definitely stands out among its peers.
The premise of Party On Deck is all about the extravagant cruise life – from sophisticated cocktails to captivating sea views. The graphics are richly detailed, and the audio complements the theme, whisking players away to a sun-soaked deck where the party never stops.
Features that deserve applause:
Rewarding Bonus Rounds: Dive into bonus rounds where rewards are as vast as the ocean.
Diverse Bet Range: Catering to both casual players and high rollers, there's a stake for everyone.
Engaging Symbols: Expect to see everything from luxurious yachts to trendy sunglasses.
Smooth Gameplay: Seamless transitions and responsive commands ensure a quality experience.
One of the striking elements of Party On Deck is its unpredictability. Just when you think you have the rhythm figured out, a surprise win or a new feature is unveiled. This is perfectly in line with the unpredictable nature of a wild yacht party, making each spin as exciting as the last.
Red Dog Casino, known for hosting some of the best games online, has undoubtedly added a gem to their collection. Party On Deck is not just another slot game; it's a virtual journey of luxury and entertainment.
In conclusion, if you're seeking a game that offers the perfect blend of fun and opportunities to win big, Party On Deck is your go-to. Its party ambiance and intriguing features make it a must-play for both novice and seasoned slot enthusiasts. So, why wait? The ship's horn is sounding, and the party awaits on deck!