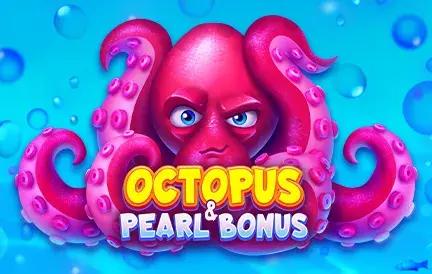 Dive deep into the ocean's wonders with Octopus & Pearl Bonus, an enchanting slot machine that beckons players into the heart of underwater adventure. Exclusively hosted by Red Dog Casino, this game weaves a mesmerizing tale of marine riches and mysterious depths.
Key Highlights:
Stunning Marine Graphics: Explore a visual feast of colorful corals, swaying seaweeds, and exquisitely designed sea creatures.
Innovative Bonus Features: The game truly shines with its unique 'Octopus Treasure' and 'Pearl Multiplier' rounds.
User-friendly Interface: A seamless experience, making it ideal for both newbies and veteran slot players.
From the very first spin in Octopus & Pearl Bonus, the allure is palpable. The vibrant hues and intricate details transport players into a serene underwater realm, punctuated by the thrill of chasing hidden treasures. The octopus, with its tentacles guarding the prized pearl, adds an element of suspense and excitement.
Red Dog Casino's decision to feature this slot machine is truly commendable. It not only offers immersive gameplay but also a refreshing break from the typical themes seen in many slots. For those with a penchant for oceanic adventures and the allure of hidden riches, Octopus & Pearl Bonus is undoubtedly a game you'd want to immerse yourself in.