Mrs Green's Plant Emporium Video Slot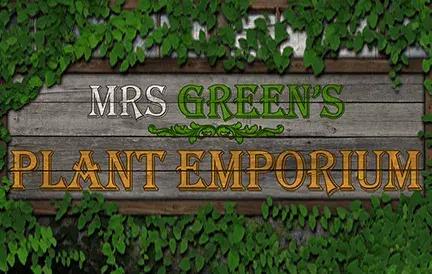 Venture into the enchanting and somewhat eerie greenhouse of Mrs Green's Plant Emporium, exclusively available at Red Dog Casino. This slot machine unveils a world where plants have personalities, and not all of them are friendly! With its unique theme and captivating graphics, Mrs Green's Plant Emporium offers a gaming experience that's both thrilling and refreshingly original.
From the very first spin, players will find themselves immersed in the verdant world of Mrs Green, a quirky botanist with a penchant for cultivating the most unusual and sometimes carnivorous plants. The game's design masterfully blends a sense of mystery with vibrant colors, giving it a unique visual appeal.
But the true charm of Mrs Green's Plant Emporium lies in its gameplay mechanics. With wild symbols that come to life and scatter symbols that unlock hidden secrets of the greenhouse, every spin promises a new discovery.
Key Features:
Lively Plant Symbols: Encounter a range of peculiar plants, each with its own quirks and features.
Animated Wilds: Watch as Mrs Green's creations spring to life, enhancing your winning potential.
Greenhouse Scatters: Delve deeper into the emporium to unlock special bonus rounds and rewards.
To sum it up, Mrs Green's Plant Emporium at Red Dog Casino is not just another slot machine; it's an adventure into a botanical world where the unexpected awaits at every turn. The rich graphics combined with immersive sound effects and innovative gameplay make it a standout title for those looking to branch out from the usual slot themes.
For those with a green thumb, or simply a thirst for unique gaming experiences, Mrs Green's Plant Emporium promises a journey filled with wonder, excitement, and potentially lucrative rewards. Dive in, and let the mysteries of this botanical world unfold before you!