Monte Carlo Heist Video Slot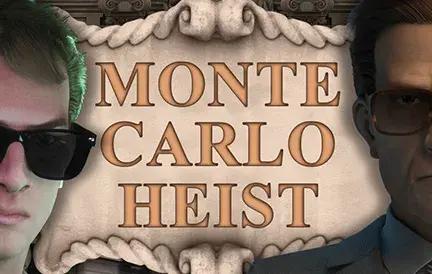 Dive into the thrilling world of high-stakes theft with the Monte Carlo Heist, exclusively showcased at Red Dog Casino. This slot machine whisks players away to the luxurious casinos of Monaco, where cunning, strategy, and a dash of luck could result in a jackpot heist. The atmosphere is tense, the stakes high, and the rewards even higher, making every spin a nail-biting experience.
Monte Carlo Heist sets itself apart with its rich, detailed graphics and engaging storyline. The game is drenched in opulence, featuring symbols like diamond-studded playing cards, vault doors, and masked thieves. The soft murmurs of casino chatter and the jazzy background tunes further enhance the gaming experience, transporting players straight into the heart of Monaco's grand casinos.
Delving into the gameplay, here's what players can expect:
Key Features of Monte Carlo Heist:
Safe Cracker Bonus: Crack the code, access the vault, and walk away with a hefty prize.
Stealthy Spins: Landing the right symbols gifts players with free spins, increasing the chances of a big win.
Double or Nothing: A feature for the brave at heart, this gamble option allows players to double their winnings or lose it all!
With its exciting features, Red Dog Casino ensures that Monte Carlo Heist is not just another slot machine. It's an experience. Players can live out their wildest fantasy of planning and executing a grand heist, all while standing a chance to win real money.
In conclusion, if you're seeking a blend of luxury, thrill, and potential jackpot wins, the Monte Carlo Heist is the game for you. Strap in, put on your best poker face, and get ready for a roller-coaster ride of stealth, strategy, and spins. Join the heist, only at Red Dog Casino.