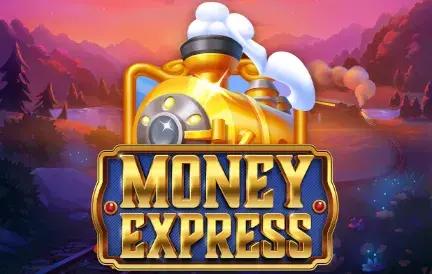 All aboard the Money Express slot, where fortunes await at every turn of the wheel. Exclusively available at Red Dog Casino, this slot machine marries the thrill of a high-speed train heist with the anticipation of striking it rich on every spin.
Key Features:
Engaging Graphics: Money Express boasts of a well-crafted design, capturing the essence of a vintage train ride filled with mystery and treasure.
Rewarding Bonus Rounds: Jump on board for some high-octane bonus stages, where your loots and bonuses amplify with every successful heist.
Diverse Bet Ranges: Catering to a wide audience, the slot offers stakes from minimal to massive, suiting both the casual player and the daring high-roller.
The standout element of Money Express is its captivating narrative. While the symbols and designs draw you into a bygone era of opulent train journeys, the prospect of a heist keeps the adrenaline pumping. It's not just about spinning and winning; it's about participating in an exciting storyline that unfolds with each spin.
Additionally, the sound design deserves praise. The clinking coins, the chugging train, and the atmospheric music, all add layers of immersion, making players feel like they're truly aboard the Money Express.
In summation, Money Express is not merely a game; it's an experience. It pays homage to classic train adventures while offering modern gaming features that cater to today's discerning player. For those seeking a blend of nostalgia, thrill, and potential riches, the Money Express at Red Dog Casino is your ticket to an unforgettable journey. Don't miss this train; hop on and chase those golden rewards!