Millionaire's Life Video Slot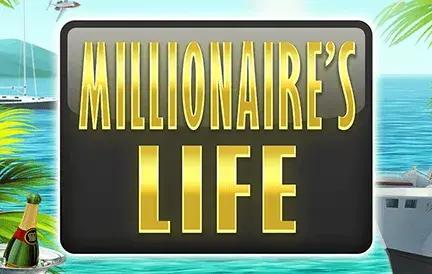 Dive into the opulent world of luxury with the Millionaire's Life slot at Red Dog Casino. This slot machine invites players to step into the shoes of the world's elite, offering a taste of the high life and the thrill of monumental wins.
From the outset, Millionaire's Life showcases glitz and glamour, presenting players with symbols of affluence – from sleek yachts to sparkling diamonds and gold bars. The shimmering backdrop and upbeat soundtrack further elevate the experience, making every player feel like they're on the verge of joining the millionaire's club.
Top Highlights of Millionaire's Life:
Luxury Wilds: These exquisite symbols can replace most other symbols, amplifying your chances for lavish wins.
High Roller Free Spins: Secure the right combination and you're set for a spree of free spins, where the stakes are even higher.
Champagne Bonus Round: Pop the bubbly and pick your rewards in this exclusive bonus feature that drips with decadence.
Millionaire's Life has a knack for making players feel both pampered and excited. The gameplay mechanics are smooth, and the potential for big payouts is evident with every spin. What sets this slot machine apart is its commitment to the theme – it's not just about showcasing luxury but making players feel a part of that world.
Red Dog Casino, renowned for its diverse game offerings, hits the jackpot with the Millionaire's Life slot. This game, in particular, is bound to entice players who enjoy high-stakes action and the allure of opulence.
In summation, Millionaire's Life isn't just another slot; it's an experience. It offers a tantalizing glimpse into a world of riches while providing ample opportunities to pocket some hefty rewards. For those seeking both entertainment and the dream of luxurious wins, this slot at Red Dog Casino is the ticket.