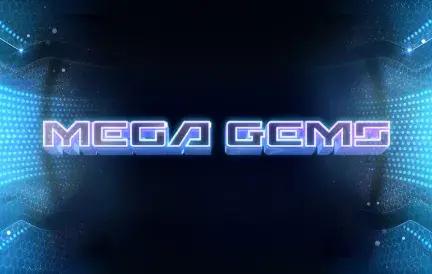 Step into a world of luminosity with Mega Gems, the shimmering jewel in Red Dog Casino's crown of games. This slot machine dazzles players with a radiant display of gems and jewels, ensuring that each spin feels like a walk through a sparkling treasure trove.
Mega Gems truly lives up to its name, presenting a spectrum of glistening gems on its reels. From sapphires to emeralds and fiery rubies, the game captures the essence of luxury and opulence. Set against a futuristic, neon-lit background, the ambiance of the game is both modern and mesmerizing.
Highlights of Mega Gems:
Jewel-Encrusted Bonus Rounds: Engage with dazzling bonuses that multiply winnings.
Lustrous Wilds: Sparkling wild symbols that elevate chances for grand rewards.
Futuristic Soundtrack: Beats that complement the radiant theme, amplifying immersion.
Intuitive Gameplay: A design that lets players, both new and experienced, shine in their gaming journey.
Beyond its gleaming aesthetics, Mega Gems offers gameplay that is as rewarding as it is beautiful. Players will appreciate how the game dynamics seamlessly integrate with its theme, making every bonus round feel like unearthing a priceless jewel.
Red Dog Casino's unveiling of Mega Gems further solidifies its position as a premier destination for top-tier gaming experiences. This slot machine stands as a testament to the casino's prowess in delivering games that are visually stunning and rich in rewards.
In conclusion, Mega Gems is a radiant beacon for all slot enthusiasts. Whether you're enticed by the allure of gleaming gems or the prospect of winning big, this game promises a luminous experience. So, don your jeweler's loupe and let Mega Gems reveal the sparkling prizes that await!