Double Double Bonus Poker Review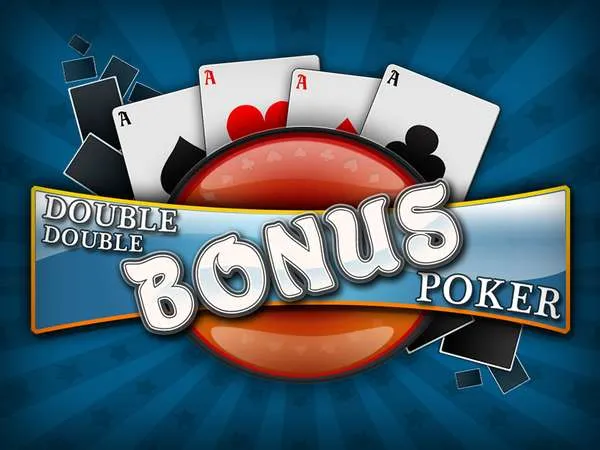 The Double Double Bonus Poker game (DDB) is easily one of the most popular video poker games. With bonuses and immense payout possibilities, Double Double Bonus Poker by RealTime Gaming offers the player a chance to win big. In this review, you'll find out how to play Double Double Bonus Poker online for free and win the game by betting real money.
Rules for This Game
The Double Double Bonus Poker game is not hard to play. It works with a standard deck containing 52 cards, which are shuffled before every new round. What makes this game so popular and attractive to players is the Return to Player index of up to 98.98 percent!
Though four of a kind hand is relatively rare, you can still expect some if you are a frequent player. These hands are incredibly profitable, and even the lowest payout for one of them is twice as high as the payout for the same hand on Jack or Better.
Double Double Bonus Poker attributes
Hands
3, 10, 52, and 100 (3, 10, and 52 only for Instant Play)
Platform
Download, Instant Play, Mobile
IDs
GameID: 7; MachID: 0x8
How to Play The Game
While the name might sound complicated, you can be sure that DDB is just as easy to play as all the other video poker games. If you already know the card game Five-card draw, the basics will be easy to learn for you. But even if you don't, rest assured it will not take you long to learn. The game's general objective is to create the best possible hand from the five cards you were dealt and a subsequent draw in which you can exchange some cards if desired. The probabilities of getting the winning card combinations are the same as if you were playing offline with a deck of 52. The winning hands are very similar to the standard five-card poker as they offer the usual combination, from high pair to royal flush.
But how do you start playing? First, you need to establish your bankroll. That means that you'll have to create an account and deposit some money. The second step is to make your bet, choosing one to five coins for each hand you play. The bet ranges between $0.05 and $5, while playing with 5 coins gives a maximum bet of $25. The recommendation is to play with five coins as the prospect of a royal flush played with five coins greatly outweighs the price paid for each additional coin. However, this setting is obviously up to you. Next, five cards will be shown on screen. You'll have to decide which ones you deem valuable enough to keep and which ones should better be replaced by others of the draw. Afterward, the dealing machine will replace every card you've decided not to keep. Then the draw will be finalized, and the machine will calculate the outcome and tell you your winnings.
How to Win
The general rule for all video poker games states that you shouldn't break up a standing winning combination. So, in DDB, that is the case when you have four of a kind 2s through 4s or 4 aces. If that is your hand, you should definitely hold. So, start playing and winning!
Frequently Asked Questions
Is it possible to play DDB for free?
Yes, it is. Almost every casino offers a demo version to play for fun.
What card combinations will give the best payouts?
As in the standard poker, the highest-paying and the rarest card combination is Royal Flush, which pays x4000 if you play with 5 coins. Combinations of 4 cards, namely 4 Aces, 4 Aces with 2-4 cards, etc., pay from x250 to x1600 your bet. The next is Straight Flush, paying x250 your stake.
Do I need some skills to play this game?
You should know only the card combinations, and the game will do the rest for you!
Conclusion
As you can see, DDB is very easy for you to play. And the main idea behind the Double Double Bonus Poker casino is to offer the player opportunities for big payouts. You can get started immediately and win big!