Scuba Fishing Slot Review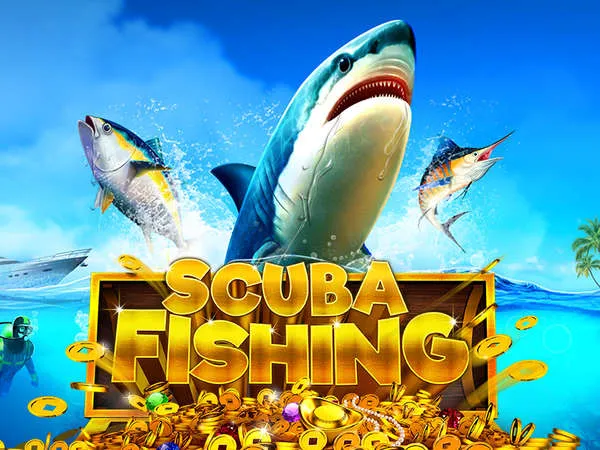 Realtime Gaming is a studio that deals with the development of slot games. It's based in the USA, and it has been active since 1998. Over the years, it has created many popular slot games that are played by gamblers from all over the world. Having said that, one of their offerings goes by the name of Scuba Fishing slots.
This is a slot game where the player will take the role of a scuba diver on a mission to discover the underwater world of the oceans. If you're interested in learning more about this slot machine, then feel free to read the rest of our Scuba Fishing slot review.
Exploring the Ocean
Scuba Fishing by RTG takes a unique system of gameplay. There is a 3x3 grid where you can wage your bets – and there are 27 ways to win. In order to win, you will need to connect three different symbols with one another over the reels. And there are many different symbols to play with, including:
Pufferfish,
Shellfish,
Swordfish,
Shark.
And others. Once you make combinations with these symbols over the 27 ways to win – you will win prizes. It's as simple as that – all you need to do is pick the size of your wager, from $0.20 up to $20 per spin. You need to keep things in perspective if you decide to play Scuba Fishing for real money. The game has low volatility, though, the player will win more frequently – but they will win smaller sums of money.
Scuba Fishing Slot attributes
Finding Treasures Underwater
Now, if you want to play the game and win some, you will need to pay attention to a few things. First of all, you can't influence the number of ways to win – it remains fixed on the 27 marks. All you can do is change the size of your wager depending on your momentary preferences and capabilities.
While there aren't any free spins in the game – there are still respins that you can look forward to. If you land three shark wild symbols in the central reel, then they will merge and form one big wild symbol – and the game will give you a respin with the wild. The biggest win that you can get by playing Scuba Fishing at casino is 540x of your wager – and this may not seem like a lot, but if you wager the highest bet, then you may win a big prize indeed.
Free & Real Money
What remains for us to tell you is that you can play Scuba Fishing online slot for free – aside from the fact that you can play it for real money. And if you want to play a demo version of this game for fun, you can find it in slot review sites and various online casinos.
On the other hand, you can also play this game for real money; you can find it in various online casinos on the internet. Just create an account, make a deposit, and start playing.
Frequently Asked Questions
Is Scuba Fishing available for mobile play?
Yes, if you want to, you can play Scuba Fishing on your mobile device – if you only have access to the internet.
Can I get free spins for playing this game?
There are many casinos that give the players free spins as a bonus for making their first deposit. Be sure to read the terms and conditions for every bonus item in the promotions page to learn more.
In Conclusion – the Glorious Depths of the Ocean
So, this sets you off on your adventure to explore the depths of the oceans. This is a great game with stunning visuals and some nice features. We hope that you will get lucky and win some big prizes. Have fun!