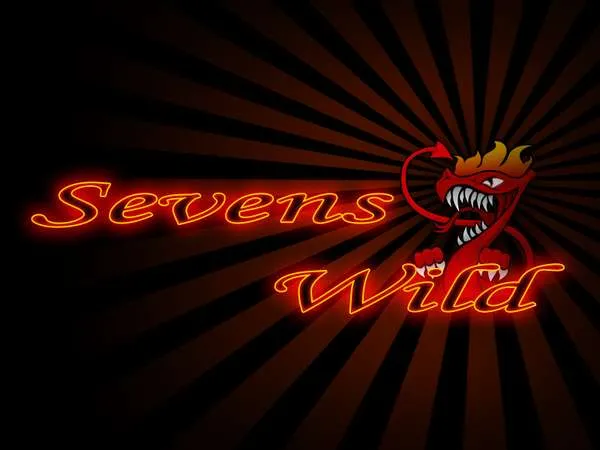 Sevens Wild by RealTime Gaming is a video poker that is based on a similar premise with the Deuces Wild. It comes with 4 wild cards. All of these cards are Sevens. But, unlike Deuces Wild, the 2s in this game are not wild. The Sevens Wild paytable is slightly different from that of the Deuces Wild. For instance, the Sevens Wild paytable reduces the return on 4 wilds and the wild royal flush. Returns on the straight flush and 4 of a kind are also bumped. Sounds amazing, right? If you are interested, keep on reading this review to learn more about the game.
Specific Rules and Table Limit
When playing Sevens Wild video poker, gamers set a bet ranging from 1 to 5 coins on every hand. The screen features 3 large buttons at the bottom. These are the Bet One, Bet Max, and Deal/Draw buttons. A player can click the Bet One button when they want to bet on a single coin per hand. To bet a maximum of 5 coins per hand, a player clicks the Bet Max button. A player can click on Bet One button to choose one or several coins again and change the denomination of their coins.
A player should click the "Deal" button after selecting the coins or placing the bet. The machine will deal them with 5 cards automatically. Since all Sevens are the Wilds in this game, any Sevens can substitute for the other cards to form a winning combination. This game aims to create the strongest possible hand using the dealt with cards.
A player selects the cards to keep by clicking on them. After selecting the cards, the player clicks on the "Deal" button which changes into the Draw button. Clicking on the Draw button replaces all discarded cards. The machine determines whether a player has won and the payout is awarded accordingly after the final draw.
How to Play Sevens Wild
When playing Sevens Wild game, start by selecting by setting the amount you wish to wager. Click on the maximum bet amount to increase your chances of winning the highest payout possible. If it's a 5-coin wager, the payout for the royal flush is turned into x4000 instead of x1200 on 4 or fewer coins.
Cards are dealt automatically in this game. If you wish to bet on less than 5 coins, click on bet one. Click on the "Deal" button once the machine displays your preferred coin number. Click anywhere above the dealt cards on the screen. After that, click on the draw button to remove the discarded cards. These will be replaced with new ones. The machine determines the best hand, and a player is paid accordingly. You also have a chance to play for fun in the demo mode to sharpen your skills.
How to Win Sevens Wild
Whether you play Sevens Wild for free or real money, your goal is to win. This will be possible if you hold all the 5 of a kind, 4 of a kind, royal flush, or straight flush. Essentially, focus on making the most from your cards.
Always hold four 7s, three 3s, Straight, 5 of a kind, 4 of a kind, and Royal flush. If you don't have any of these in hand, hold two 7s. Hold 4 cards royal flushes instead of flushes, straights, or straight flushes if you get a single 7. Hold 3 card royal flushes.
When it comes to pairs, hold one and not both 4 card flushes. Hold 4 cards straights, 3 card straight flushes, 4 card inside straights, 2 card Queen, or even Jack Straight flushes. Discard any 2 card royal flushes.
Final Thoughts
Sevens Wild is an impressive video poker with a simple bonus round. Its features and design are not complicated. This makes it an easy game to play. So, if looking for a great video poker to play at an online casino, consider this variant by RealTime Gaming.