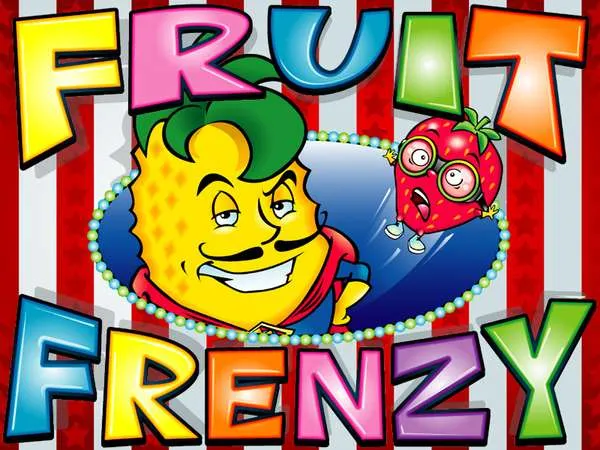 Fruit Frenzy is a juicy, mouth-watering slot machine that will not only entertain you but also reward highly. With 5 reels, 25 paylines, and a jackpot worth thousands, you have reasons to make this your favorite game.
Also, you have the power to regulate the number of active paylines, automatic spins, and the bet amount. Find out more about the game in this Fruit Frenzy slot review.
Whether you love playing at casinos for fun or real gaming, this fruit-themed slot by RTG is the real deal.
 
How to Play Fruit Frenzy Slots
With 25 paylines and $0.01 - $25 bet range, Fruit Frenzy is great for casual gamers and the high rollers. You can also choose to play the demo for free in your favorite online casino.
If you are playing Fruit Frenzy for real money, here's what you need to do first:
Select the number of paylines to activate between 1 and 25
Decide the amount you wish to stake which should be between $0.01 and $1 per payline
Using the autospin option, set the number of automatic spins
Since you won't need to install apps to play Fruit Frenzy, you can use mobile platforms or PC for your gaming. Remember to get a stable internet so you can enjoy uninterrupted gaming.
 
Fruit Frenzy Slot attributes
IDs
GameID: 18; MachID: 16 (0x16)
Top Award
Maximum win per paid spin is 50,000 times bet per line.
How to Win Fruit Frenzy at Casino
Thanks to the 2 scatter symbols, you have double chances to multiply your wins up to 200 times. The wilds are also a great way to form more winning combos every time they substitute other symbols on an active payline.
Do not forget there's a random jackpot that you can win after a paid spin. And since you can't predict when it will appear, the secret to winning it is to keep playing.
If you've already mastered the game, a higher stake will qualify you for better wins. However, a new player should begin low with staking and raise the amount with time.
Do not forget you'll enjoy a high RTP of 97% and also, get a chance to win the $10, 000 maximum cash jackpot.
 
Play Fruit Frenzy Online Slots for Free & Real Money
With Fruit Frenzy by RTG, you have the advantage of choosing real money gaming or gaming for fun. And since the graphics, features, paylines, and more are the same in both options, both game modes are fun.
For the demo, the casino won't require you to sign up or place bets. You will simply choose the play option using your mobile or other platforms and enjoy your game.
Playing for real money requires more than just using the play button. First, you'll need to decide how much you'll stake and how many active paylines you need for your game.
And if you don't want to keep pressing the spin option after every single spin, set your preferred number of automatic spins.
 
Frequently Asked Questions
Is it possible to win the maximum cash jackpot when playing Fruit Frenzy for real money?
Yes. You only need to activate more paylines and risk more by having a higher stake. 
What triggers the free spins?
Every time you get a 5-of-a-kind line win, you'll activate the Daredevil feature. Here, you'll get 3 chances to hit Daredevil feature, and for every successful hit, you'll get 10 free spins. If you miss on all 3 attempts, you'll get 5 free spins. And if you get 2 hits right, you'll earn 15 free spins. For getting all the 3 hits right, you'll earn 25 free spins. Also, don't forget you can re-trigger the Daredevil feature. 
Can I play Fruit Frenzy online slot for free?
Yes. The slot machine has a demo that you can play for free. 
Conclusion
Fruit Frenzy by Realtime Gaming seems like a difficult game to play, especially when it comes to getting a 5-of-a-kind line win. But once you get the hang of it, you will enjoy win after win plus numerous multipliers.
And for the times you just need an interesting pastime game, you can access the demo in any RTG casino.