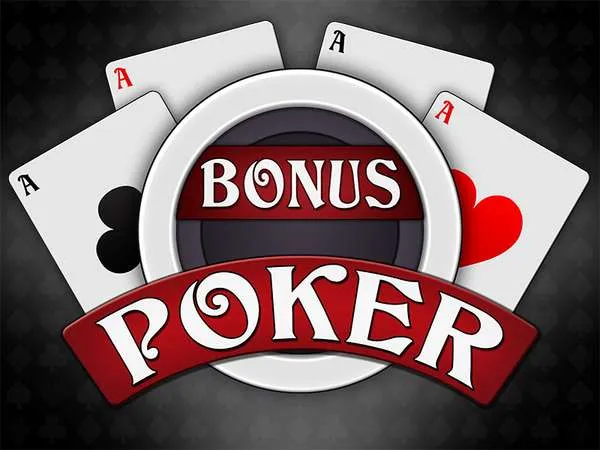 Bonus Poker by Realtime Gaming is a variant of the game Jacks or Better video poker. It offers the chance of a bonus payout on a four of a kind hand. The amount of the bonus depends on the ranking of the cards of the hand. In this review, you'll find out how to play Bonus Poker online for free, how the game works and its rules, and how to have a better chance at winning by employing a different strategy.
What is the Difference Between Jacks or Better and Bonus Poker?
Like many of the other poker games, the Bonus Poker game is based on Jacks or Better. Consequently, the way the game works is similar to that. However, Bonus Poker is quite a bit more exciting than the basic version as it increases the payments for particular four of a kind hands. If you manage to encounter one of these, you have a high likelihood of scoring a big win.
Bonus Poker attributes
Hands
1, 3, 10, 52, and 100 (1, 3, 10, and 52 only for Flash)
Bonus Feature
Optional Double or Nothing Bonus allows player to double their win if they select a card that is higher than the dealer's card.
How to Play the Game?
As mentioned above, the game is very closely related to the classic Jacks or Better, therefore following the same principle. If you don't know Jacks or Better either, don't worry, you'll quickly learn how to play. The paytable is very close to the aforementioned, too, but the Bonus Poker game provides an excellent transition for the player who wishes to venture into the world of more complex video poker.
You'll first need to set up an account at the casino of your choice. After that, it is necessary to make the first deposit so you can get started to play for real money. However, you can also play for fun in a demo version where you won't need to deposit any money. With either of these options, you'll then be asked to select the number of coins for your bet. Ideally, you'll want to choose to play with a maximum of 5 coins as this has the best possible payout with a top hand. A reduced payout would significantly lower your chances of coming out winning. Though, the setting you choose is entirely up to you.
After you have set your bet, the next step is to analyze the five cards that will show up on your screen. You can then decide which card you would like to keep and which ones to discard. This decision should be a strategic one, keeping in mind the winning hand you want to create. Next, the draw will be completed, and you get your winnings on each superior card.
How to Win the Game?
While you cannot change the probabilities of the game, you can actually employ a strategy. For example, you can play the MaxBet, which we've already covered above. This means playing with five coins, so in case you win, you'll receive the maximum payout.
Another thing you can do is watching your twos, threes, and fours. You might think that they're not worth holding onto as they are low, but you have to keep the potential payoff for them in mind. They don't win as much as four aces, but still, they are better than four of any other cards.
Frequently Asked Questions
Can I play the game for free?
Yes, casinos usually offer a demo version so that you can try it out without making a deposit.
Do I need to have some skills to play?
No, you just need to know some card combinations; Bonus Poker is not much more difficult than Jacks or Better, and the gameplay is straightforward and simple.
How can I get the highest payout?
We advise you to play with 5 coins; in such a way, you increase your chances of getting the best possible payout with a top hand.
Conclusion
Overall, the Bonus Poker casino game is not that different from Jacks or Better, but it offers more excitement and higher payout options. It is a great game to try out if you want to tap into more complicated video poker games.