Double Bonus Poker Review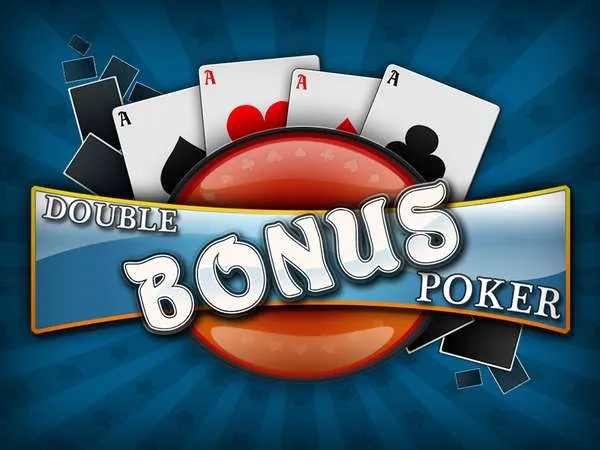 The Double Bonus Poker game is a variation of the poker game. But why is it called so? The word "bonus" is part of the name because the game has an incredibly high payout for the four of a kind hand. This brief review will highlight the tips on how to play Double Bonus Poker online for free or to make real money.
What Are the Rules?
You can usually play Double Bonus Poker in the Double Bonus Poker casino. When beginning the game, the player is dealt 5 cards of a standard deck of 52 cards shuffled before each round. Out of these 5 cards, you can decide to discard 0-5 of them, trying to improve your hand. Like in other poker games, you can increase your probability of winning by playing a good strategy.
Double Bonus Poker attributes
Hands
1, 3, 10, 52, and 100 (1, 3, 10, and 52 only for Flash)
Bonus Feature
Optional Double or Nothing Bonus allows player to double their win if they select a card that is higher than the dealer's card.
How Do You Play?
Though you might have never heard of the game, you can be sure that Double Bonus Poker is not at all hard to play. So rest assured, even if you don't know how to play it yet, you'll understand quickly and can start playing soon.
The goal of the game is to form the best possible hand out of the 5 cards you were dealt or those you got in exchange for the ones you discarded. The winning hands are very similar to the ones in standard five-card poker.
But how do you start playing? The actual process is simple enough. First, you will have to create an account at the casino of your choice. Next, you'll want to make your first deposit so you can get playing. After that, you can get started and make your first bet, ideally betting 5 coins. The bet size can reach up to $25 if you choose all 5 coins and the winning will vary between x5 and the whopping x4000 your bet.
After the bet, five cards will appear on the screen. Now you have to decide which ones should strategically be replaced and which ones to keep. You should base that decision on your chances of winning with the hand you're creating. After your decision, the draw is finalized, and you'll get paid off on each winning card. You can also double your win in a Double or Nothing Bonus game. Here, you choose the higher card than the dealer holds. You see, it is very straightforward and easy to play.
How Can You Win the Game?
If the house edge is negative, the player gets a head start over the casino. When you apply a good-working strategy, you can get as high as a payback percentage of 100.17%! The best hands you should definitely keep are Royal flush, Straight flush, and 4 of a kind. When you have these hands, you shouldn't discard any cards.
Frequently Asked Questions
What if I don't want to play the max bet?
If you don't bet the maximum number of coins, your maximum payoff for royal flush and other card combinations would be reduced.
What number of coins is recommended to play with?
Obviously, you can decide the setting yourself, but the recommendation is to go with 5 coins.
What is the RTP of this video poker game?
Gamblers can benefit from this game a lot, as the payback percentage reaches at least 95%.
Conclusion
As you can tell, Double Poker offers a great deal - generous wins and high chances of winning. Though very volatile by nature, Double Bonus Poker makes up for it with a big payout. The game is provided by RealTime Gaming, which guarantees the fairness of the gaming process and the payouts.