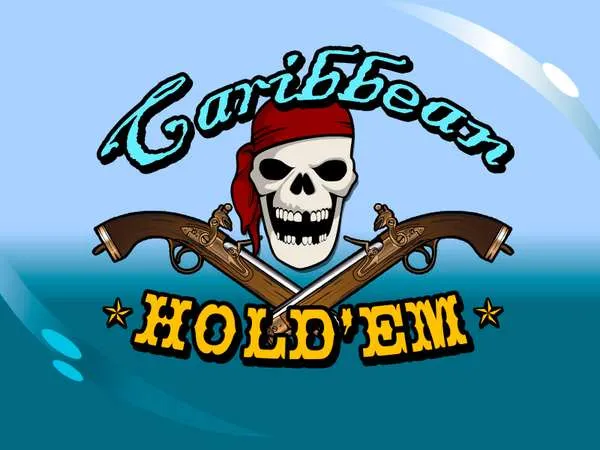 The following article will give you an informative insight into how Caribbean Holdem Poker game works. It is more than just playing poker because the game contains characteristics of many poker variations. In general, you can expect a smooth gaming experience. The game is provided by RealTime Gaming that had already launched a lot of successful games. Before playing with real money, you can use our review to read about the game and its rules.
Caribbean Poker Rules
Caribbean Holdem video poker has several rules which must be observed.
The minimum bet is $1 and the maximum is $250. 
There are two types of bet - Ante bet and Call bet.
At the beginning, both you and the dealer get two cards face up each.
The game offers three separate cards face up.
Looking at the cards, a player has two options - to fold or call.
If you fold, you surrender your card and your Ante bet.
Besides, two more cards will be added to the table to get the full image of what both of you have in hand.
Either the dealer can qualify or not. They qualify if they have a pair of fours or better. If not, the dealers' hand is compared to the players' hand. 
Better hand wins.
If you have equal hands, the bet is pushed.
Features
You have the option to click on the deal button on the screen. This will cause the dealer to give you two cards and two cards to form their own hand. The game starts when the first three cards are added to the table.
Be aware that Ante bet only pays out at even money and the payouts for Ante bet and Call bet are separated.
The layout and setting look as follows: 
You sit virtually in front of the dealer. Your playing options will appear at the bottom of the screen. Your betting chips are on the right side.
Another specific characteristic is the possibility to place small bets into the progressive jackpot with a chance to claim big wins with a perfect hand. 
There is a demo to play Caribbean Holdem Poker for free.
Caribbean Holdem Poker attributes
Default Denominations
100, 500, 2500, 10000, and 50000 units USD
Winning Strategy
By following some strategic proposes and some luck, you can increase your winning chances. Your key goal is to form the best possible hand by combining cards with the deal option. 
Straight, 3-of-a-Kind, Two Pair and One Pair combinations pay even money. Do not be afraid of folding when the situation is unfavorable. Statistics have shown that nearly one of five hands will be folded. There exist some calculator applications that can give you tips on when to call or fold. 
You should call when you have four card flush, ace high, king high or two over cards.
Frequently Asked Questions
What is the best place to play Caribbean Holdem Poker by RealTime Gaming?
RealTime Gaming will ensure a fair and smooth gaming experience, so you can play at any RTG casino and be confident in your winnings.
What is the difference between the paytables?
They differ through different percentages of the house edge.
Do I have to spend a lot of money to win?
No, the game offers various ways to win payout, starting from $1 bet.
Conclusion
This review is a small guideline to help you in your first steps. By playing the Caribbean Holdem video poker, you should focus on playing for fun. You will develop through experience a valuable strategy over time. Don't forget to set up a budget when playing to ensure solid bankroll management.