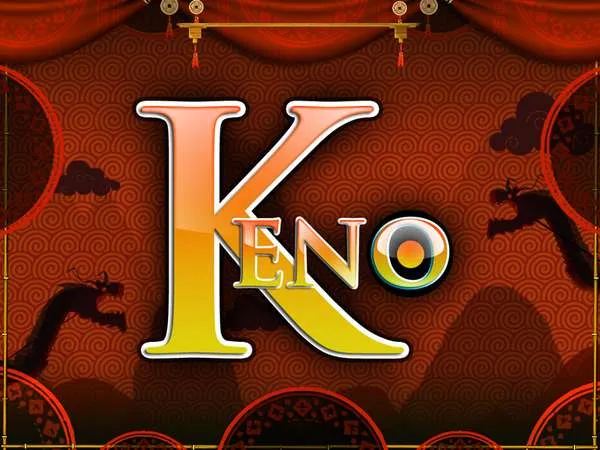 Lovers of instant games, which encompass simple rule sets but never forget offering engaging gaming experience, would adore the Keno game. Being a lottery style game, Keno by RealTime Gaming is entertainingly offered by many online platforms worldwide. However, each online  casino's version of it comes with a pinch of personal magic.
How to Play the Game
Play Keno at Red Dog Casino with a straightforward wagering format. First off, you need to select your wagering amount. You can set your preferred betting amount by optimizing the bet amount section, located at the bottom of your gaming screen, right below the gaming board.
After that, you need to consider whether you will play only a single round of Keno or at least 5 to 10 rounds of it consecutively. For choosing how many rounds you want to play, you can click on a button from three options: play 1, play 5 or play 10. These buttons are located below the wager amount.
The demo version of the game is also available. Hence, you can practice Keno online as many times as you want for free and for fun too. Depending on the numbers you have selected, your possible payout amounts will be listed on the gaming board's left side.
 
Keno attributes
Platform:
Download, Flash, Mobile
Download-Mobile Currencies
USD, EUR, ZAR, GBP, PHP, SGD, PEN
How to Win the Game
The game will provide you a winning amount based on the number of rounds you have chosen and the wagering amount. Your winning depends on the numbers you select and how many of it will hit, and then after multiplying it with your initial bet amount, your winnings will be delivered. The payout range starts at 1 hit with x3 the bet, and numbers between 12 and 15 return the highest, which is x5000 if the bet is $10. The maximum jackpot of this game is $50,000.
Let's have a quick look at a few essential tips for playing online Keno.
To give yourself a chance to familiarize yourself with the game, you should play Keno for free first.
Betting large bets are not always wise.
Pick your lucky numbers, as the gaming outcome will be entirely random.
Manage your bankroll correctly, and never try wagering excessively.
 
Specific Rules and Game Limits
This review contentedly notifies you that this Keno by RealTime Gaming is enveloped in traditional Keno rules. And, it offers opportunities for winning big right from the start. Keno is one of the simplest games you will find in any online setting. While playing the Keno game, a player can select up to 15 numbers. Another mentionable factor is players can also play up to 10 rounds of the game without making a move while the machine will choose up to 15 digits. Ten, the Random Number Generator picks 20 numbers, and those numbers that match will bring you the winnings. You can start your betting with $0.01, $0.25, $1.00, $5.00, and $5.00 wagering amounts.
 
Frequently Asked Questions
Does the game offer any progressive jackpot?
There is no progressive jackpot feature in RTG's Keno. 
Is the game playable in a live casino?
The game is not playable in a live casino setting; it is an RNG-based game. 
Is the game available in 3D?
No, not 3D, but the game offers quality graphics. 
Do I have to be registered for playing the demo version?
No, for playing the demo mode, you don't need registration. 
Wrapping Up
Keno from RealTime Gaming is indeed a simple game to play with less complicated rules. However, the simplicity, graphical quality, and high payout potential make it a must-play for every online player. The game is also available on mobile and tablets with the same kind of gaming experience.