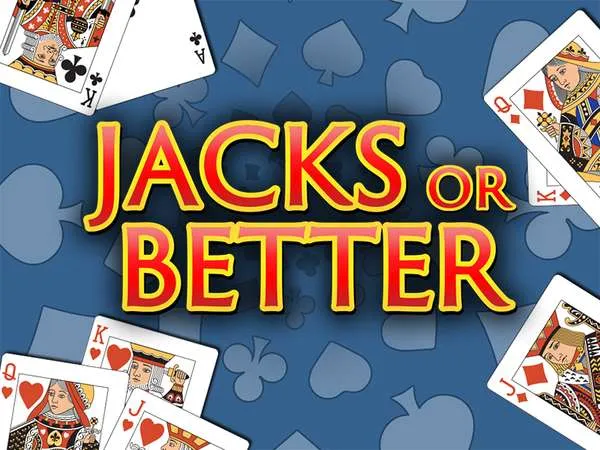 Jacks or Better by RealTime Gaming is among the oldest variants of video poker. This game provides a lot of fun whether you opt to play it for free or real money. Also called draw poker, this game is very popular because it's easy to understand and play. A gambler doesn't have to learn about multiple hands, multipliers, wild cards, and bonus payouts to start playing. What's more, most online casinos feature the highest-paying version of this game.
Specific Rules and Table Limit
Jacks or Better video poker has the same rules as 5-card draw poker. But, there's no bluffing with this game. And, a gambler does not play against other players. They just set a single bet when starting and then focus on having a hand with a pair of better or jacks. If a player doesn't do that, the house is considered the winner.
A player can bet between one and five coins on a hand. Many online casinos feature the $0.05 coin denomination. That means a player can set a minimum bet of $0.05. The maximum amount that a player can wager is $5. The payout for the royal flush comes with a disproportionate jump whenever it moves from a win of 4 coins to a win of 5 coins. To qualify for this and increase the chance of scooping the highest win, a player must bet five coins. Simply click the Maximum bet button to wager the 5 coins.
Jacks Or Better attributes
Hands
3, 10, 52, and 100 (3, 10, and 52 only for Flash)
Bonus Feature
Optional Double or Nothing Bonus allows player to double their winning if they select a card that is higher than the dealer's card.
How to Play Jacks or Better
Follow these steps to play the Jacks or Better game:
Sign up for an account at a reputable casino that features games by RealTime Gaming.
Locate this game at the casino and select it.
Select the credits to wager from 1 to 5 on the hand.
You will be dealt 5 cards from which to choose what to keep and discard.
If you discard the cards, you will be dealt new ones.
Click the "Deal" button to play.
If the machine lists a combination of the winning cards in the next section, the amount you have won should appear at the button on your screen. You may double your winning if you try the Double or Nothing option.
The minor and major jackpots are random, and you can win after any game.
How to Win Jacks or Better
To win this game, focus on getting the strongest cards' combination on your hand. This requires skills and luck.
Here are tips that will increase your chances of winning this video poker game:
Know different hands' ranking and related terms before you start playing. Also, try playing this game with a demo version to familiarize yourself with it.
Practice more often with different strategies before you dive into the real money version.
Research online to learn more about this game before you start playing. Also, read reviews about this game to know what you should learn about it.
Choose a reputable casino whether you want to play Jacks or Better for free or real money. This will enhance your gaming experience and safety.
Frequently Asked Questions
What should a player hold on when playing Jacks or Better?
A player should hold cards that enhance the chances of getting a winning cards' combination. For instance, a player should hold cards of the same suit or even multiple cards with the same value.
How can I beat Jacks or Better?
When playing Jacks or Better, you don't beat another player the same way you might do in standard poker. Instead, you focus on getting a winning hand. To do this, make strategic decisions when you choose the cards to hold and discard.
Can a casino manipulate the outcome of Jacks or Better?
No. Just like the other video poker games, Jacks or Better uses a random number generator. That means the game is fair, and nobody can manipulate the outcome.
What do Jacks or Better players mean by full pay?
When a player talks about full pay, they mean the highest version of the paytable. This gives the player 9x the initial wager for a top winning hand.
Conclusion
Jacks or Better is a great game to try if you want to be introduced to video poker. However, you should learn about the paytable of this game before you start playing for real money. Also, check the game settings and come up with a strategy to boost your chances of winning.