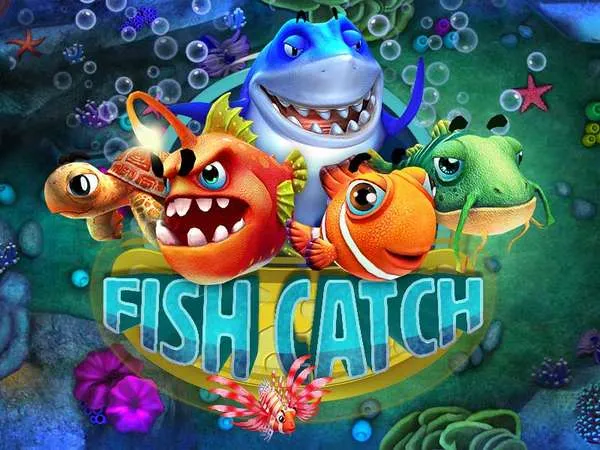 Fish Catch by Realtime Gaming is an exciting online shooting game with a unique sea life theme. It differs from other games released by Realtime Gaming as the game has unique mechanics with paylines or winning combinations. All the player has to do is shoot the fish with an underwater gun.
Unfortunately, Fish Catch is not available for now, but you can try these similar games for free or real money at Red Dog Casino:
How to Play Fish Catch 
Playing the Fish Catch game entails choosing from different fish species. Each fish has a different value. What's more, you have to choose the gun to use to play this game. These features of the game have different multipliers and powers. But, there are options for setting the betting range.
Fish Catch layout is different from that of other games - this game comes with four open sections on the screen. Any time you play the Fish Catch online game for free or real money, start by picking your preferred cannon and fish. Your first pick might seem permanent, but this will change once the game is reloaded. The selected cannon can be changed at any time.
A player can set an amount between $0.01 and $25 per shot. The power of the swimming fish is damaged when a player fires cannonballs at them. A player wins the associated prize whenever they kill a fish. And, a fish can be killed by a shot before the total HP goes below zero.
 
Fish Catch attributes
Jackpot Reset Amount
Game without jackpots
Multiplayer
Up to 4 players per game
How to Win Fish Catch 
You need a strategy if you intend to play Fish Catch for real money and win the top prize. This game has a wide range pf weapons. As such, take your time to find a cannon that you're comfortable with. Additionally, find a way to invite your friends to play this game together. That means you will compete for cash prizes and kill fish with your friends. Nevertheless, the game's multiplier aspect is undeniable.
Playing this game alone can be boring. However, it's a great game to play with trash-talking friends. And, you can trigger the Luck bonus by the Mermaid randomly. The maximum prize during this feature is 250x the total stake. 
 
Playing Fish Catch for Free & Real Money 
Perhaps, you're wondering whether you can play Fish Catch for free. That's because this game doesn't have reels, and, therefore, it is not included to the category of slot games with standard bonuses and free spins. However, there's the Mermaid's Luck feature. This feature is triggered randomly. Once this starts, the wheel spins automatically to add sweet winnings to the catch. You can also find a casino with the demo version that you can try free of charge on your desktop or mobile device.
What is usually needed to play this game for real money: 
Choose the lobby value from the beginning.
Be careful to select a lobby that is within your budget.
Once you've done that, consider choosing more powerful weapons.
The gameplay comprises spam-clicking enemies and auto-kill for hunting some fish types for you. But, a single shot might not kill a fish. In some cases, a fish is shot severally to die. However, you can be lucky to kill a fish with a single projectile.
 
Frequently Asked Questions
What is the special feature in Fish Catch?
The Mermaid's Luck is a special feature in this game. This is triggered randomly, and it opens a new screen showcasing the wheel. This spins automatically to give the player a cash prize.
What is the maximum cash prize in this game?
The maximum prize that a player can win in this game is 250x the stake. But, the strength of this game is not in the jackpot. Instead, it lies in the new generation of shooting games whose focus is on a multiplayer setting. It's something that brings something exciting and unique to the marketplace.
Where can I play Fish Catch?
You can play Fish Catch for fun or real money at any licensed online casino that features a variety of games by RealTime Gaming.
The Bottom Line
This Fish Catch game review depicts this game as exciting and unique. It's different from the other options provided by RealTime Gaming since it doesn't have reels and paylines. So if looking for an amazing game that you can play for fun or real money, consider this option.