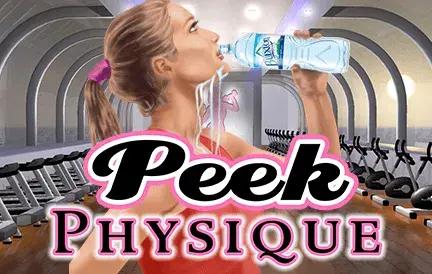 Dive into the world of fitness and health with Peek Physique, a vibrant slot game that celebrates the human body's beauty and strength. Exclusively showcased at Red Dog Casino, this slot machine is a delightful blend of athleticism, motivation, and gaming thrill.
At the heart of Peek Physique are the vivacious visuals. The reels pulsate with symbols of toned athletes, gym equipment, and health drinks. Set against a backdrop of a state-of-the-art gym facility, the game embodies the spirit of fitness. The motivating soundtrack, reminiscent of energetic workout sessions, ensures players are pumped up and ready for action.
Flex your gaming muscles with these standout features:
The 'Golden Dumbbell' scatter symbols, unlocking high-intensity bonus rounds.
Wild symbols epitomized by the robust trainer, ensuring your winnings get a good workout.
Free spins activated by the refreshing sports drink, hydrating your gameplay with added chances.
The 'Treadmill Challenge' bonus game, putting players' luck and skills to the ultimate test.
As a slot machine, Peek Physique is meticulously designed to ensure a seamless gaming session. Its user-friendly interface is tailored to accommodate both gym enthusiasts and those new to the fitness world. Moreover, with a competitive RTP, players can anticipate an exciting gaming session filled with potential rewards.
In summary, Peek Physique isn't just another slot; it's a celebration of human strength, determination, and the pursuit of a healthy lifestyle. It offers a unique blend of fitness inspiration and gaming excitement. For those who appreciate the beauty of a toned physique or are just on the hunt for a fresh gaming experience, Peek Physique stands out distinctly. And the best place to get into gaming shape? Look no further than Red Dog Casino.
Lace up your trainers, get set, and may your spins be as invigorating as a morning workout!